Quality System

Download ISO 9001 Certificate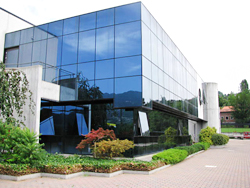 The Quality System of Anzolin Fernando & Con-Press Spa fulfills the requirements of UNI EN ISO 9001.
The upgrade to the new version 2008 has been completed by 2010. Certification for the environmental system are also in the planning stage, UNI EN ISO 14001: 2004 and OSHAS 18000 for safety. The Quality Control is a monitoring and measurement process of the product that Anzolin With-press puts in place to ensure the satisfaction of customer requirements.
Anzolin Fernando & With Spa-Press has prepared an effective monitoring through measurement of product characteristics and process. This finds its implementation through the following points:
- Definition of the requirements and tolerances with reference to the drawings, standards, technical specifications, contractual clauses and regulatory requirements.
- Development of control plans by Process Engineering (team that includes technical figures, quality and engineering) that is designed to be able to evaluate and identify the main strengths and critical points of the production process itself .
- Implementation of monitoring and measurement, to the reception, on-line and end-to caring service Quality Control, including equipment and self-control by the production staff.
- Use proper tools. All monitoring and measuring devices used are advanced and adapted to the high quality standards required by customers Anzolin Fernando & Con-Press Spa.
The main devices are:
- Optical Measuring Machines
- Measuring machine ZEISS (Contura G2)
- Viewers
- Profile projectors
- Roughness
- competent staff suitably trained.
Anzolin Fernando & With-Press Spa is also able to realize different types of analysis and technological tests, with the help of qualified external laboratories and accredited.