History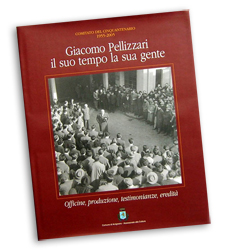 Fernando Anzolin, the founder of the homonymous company, a versatile and dynamic man, is one of the major examples of how professional the local entrepreneurs are; with an over 50-year experience, he has been one of the main business promoters in the Chiampo Valley. If nowadays the local economy represents one of the major examples of industrial dynamism worldwide, this is also due to the qualified and qualifying work he has done.
He started in 1942 as a worker at "Officine Pellizzari" in Arzignano, where he learnt the mechanical techniques that he then employed in his own company. In 1955, this bright and resourceful man founded "Costruzioni Meccaniche Anzolin", nowadays known as Anzolin Fernando & Con-Press, and developed many new patented products.
His most well-known creations are the "setting machine", the "Pluma" hydro-pneumatic brush to wash cars, the "rotating staking machine" to soften leather as well as the "FAR" and "FAR/P" trimming machines for leather. His machines are well-known worldwide. While searching for new ideas, he developed his own business, until he managed to set up the company we all know nowadays.
Firmly convinced that people's completeness comes from their inner richness, he paid a great attention to his own passions.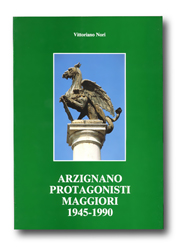 As he stated, he was a violinist lent to the engineering sector, since he used to play in Arzignano Orchestra, in Vicenza Orchestra and in Pellizzari Orchestra. His house presently welcomes numerous well-known artists, not only musicians, but also writers, painters and sculptors.
Since he was a true patron, he promoted numerous cultural and social initiatives. He used to be the President of the Scalabrin Community Centre for Elders and he was part of numerous School collegial organizations as he was actively involved in the youth world.
Founder and president of the J.F.Kennedy sports group, he organized countless sports activities, including acrobatic rock and roll courses. He also set up the first ballet school of Arzignano and worked hard to foster the construction and the re-development of various areas for sportspeople.
In 1989, to acknowledge his long commitment, the Ministry of Tourism and Sports awarded him the highest merit: the Italian Football Federation's a gold medal.
He has always tried to involve all the people around him in his activities and to transfer this spirit to his company and his collaborators.